Dent Removal, Door Dings and Minor Scratches
Did You Know 1 in 3 Vehicles on The Road Need Dent or Paint Repair?
We Can Help
If you're like us, you park your car in the back of the parking lot. You might even move a shopping cart away from your parking spot, and you definitely park as far away from the cart-catcher as you can! But, cars are magnets for these squeaky four-wheeled nasty animals of the grocery store!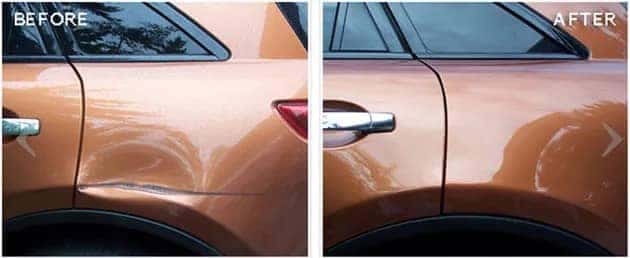 How about your neighbors and their enormous car doors? Can they show some consideration please!
We all come across a few bumps in the road from time to time. Some are so minor that we might not need help from our insurance company, but enough to hurt every time we see our car. Serra Subaru can help you save some embarrassment when you have a dent, scratch, or ding on your car. And we can help with ANY vehicle! Just give us a short description of your car's symptoms and we'll get you a diagnosis on the repair.
---