About Us
Why Buy at Our Akron, OH Subaru Dealership?
Headquartered in Fenton, Michigan, Serra Automotive ranks among the nation's top ten privately-held retail automotive groups.
In 1973, founder Albert M. Serra began with a single Chevy store and a simple "customer first" philosophy. Within five years, Al Serra Chevrolet achieved Top Five dealership status in the United States and, in the process, fine-tuned a solid formula for growth, customer service, and team development.
With over 2,300 employees and 55 dealerships across seven states, Serra Automotive has grown to command a strong position in an industry valued at $1 trillion. Serra Auto Park in Akron is a proud and key part of the Serra Automotive family. Serra Auto Park has been heavily involved in local events and community support since buying Park Auto and moving to Green, Ohio, in the early eighties. The company has participated in food drives, pet adoption programs, car shows, derbies, school programs, cancer research, Habitat for Humanity, and safety initiatives. Focused on growth in the area.
The Serra Auto Park team has always believed transparency and relationships with customers, team members, and the community are vital to success. We are proud to live by these simple philosophies and humbled by our numerous achievements, awards, and customer satisfaction ratings and feedback.
"TAKE CARE OF THE CUSTOMER AND YOUR EMPLOYEES, AND THE REST WILL TAKE CARE OF ITSELF." - Albert M. Serra
---
It's All About the Serra Experience.
When it comes to choosing the right dealership in or around Akron to find the best deals and an easy shopping experience, you'll do well here at Serra Subaru. With great deals, a friendly and personable sales staff and our unique philosophy, "The Serra Experience" adding all kinds of perks when buying a new Subaru or used car, or even for parts and service, you'll quickly understand that you've chosen the right place to shop. Learn more about The Serra Experience and visit our Akron, OH Subaru dealership today to get started on whatever you're looking for.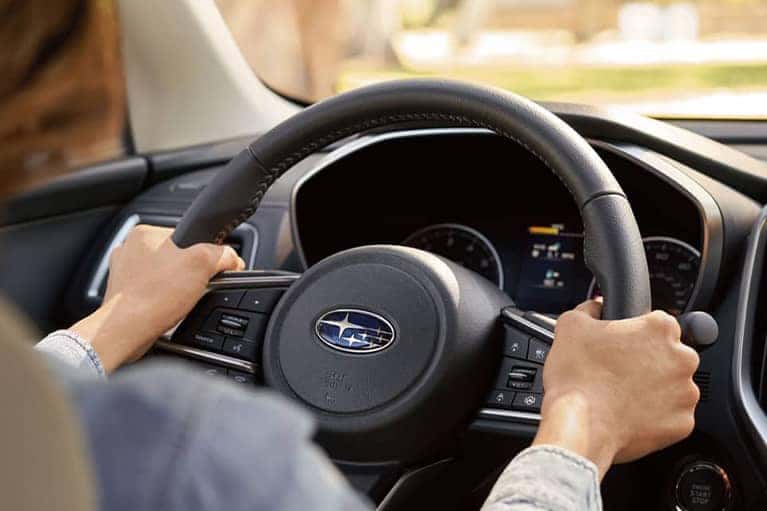 What Does The Serra Experience Mean For You?
While a huge part of our promoted philosophy, The Serra Experience, is about how we handle sales and in-person interactions with customers from all over Akron and beyond, there are some real, tangible benefits we include as well. Take a look through these perks we offer as part of The Serra Experience, then visit our Akron, OH Subaru dealership today to find out how benefits like these can really add to your next new or used vehicle purchase or for your maintenance and repair work that we're happy to take care of.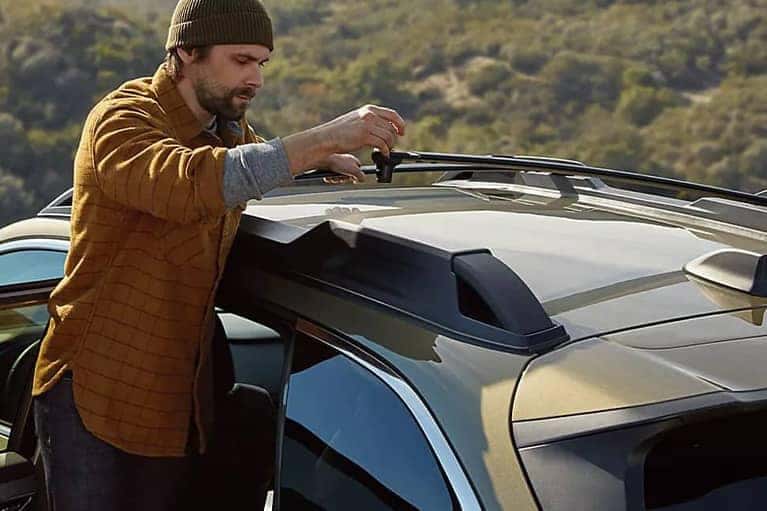 The Serra Experience Perks and Benefits
Any repair order at our service center that exceeds $100 will come with a limited 3-month / 36,000-mile warranty, covering any additional repair costs should your Subaru still experience issues relating to that work.
When purchasing a used vehicle from the Serra Auto Park dealership group, including here at our Subaru dealer in Akron, you'll receive two complimentary oil changes.
Every used model with 150,000 miles or less and 11 model years or newer will be Serra Certified, which includes a 6-month / 6,000-mile limited warranty, along with other benefits included with Subaru Certified Pre-Owned models.
We'll provide window tinting service with a 5-year guarantee.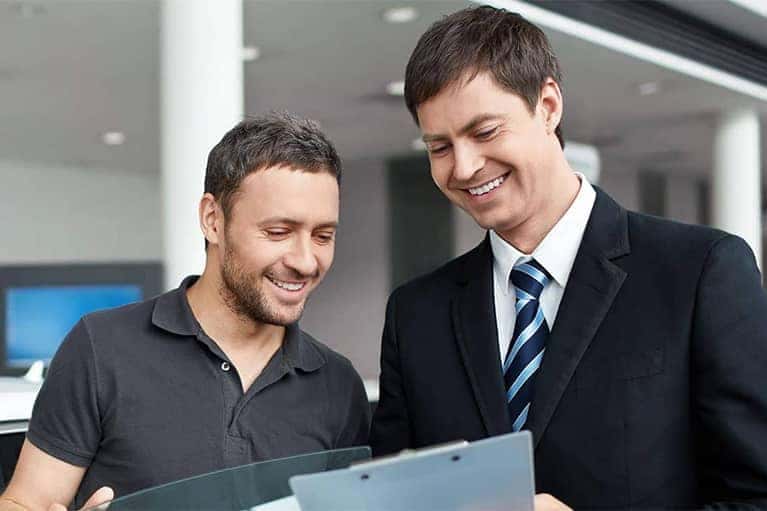 Here For You
As you can see, many of these benefits are aimed at providing confidence for any significant investment you make here in Akron, through a variety of limited warranty plans. Either covering a complete vehicle purchase or for specific repairs, these warranty coverages may never come into play, as we're confident in the models we have for sale and the service work our expert Subaru technicians provide. But should something go wrong early on after your repairs or purchase, we'll be ready to cover whatever else needs to be done.
Additionally, perks like the free oil changes for used car purchases can really help you out. Staying on top of routine maintenance, such as oil changes at recommended intervals, is a great way to make the most out of any vehicle purchase, particularly when it comes to pre-owned models. We're happy to provide these perks for all our customers, and you'll quickly see how The Serra Experience adds more value to any new Subaru or used car your buy or for all types of service and repairs.
The Buying Promise
Price Match Assurance - no gimmicks necessary
Our pricing is 100% straightforward, value pricing.
No pre-owned vehicle makes it onto our lot unless it passes a thorough multi-point inspection
150 point maintenance check up
FREE CarFax on every pre-owned vehicle
Certified Warranty Program on many vehicles
The Customer Promise
Open since 1957
Customer Satisfaction is our ONLY priority
Named to Cleveland.com's list of Top Workplaces in Northeast Ohio
Our staff is happy and we like it that way because they keep our customers happy!
Comfortable and clean waiting areas with FREE Wi-Fi
The Service Promise
5th Oil Change Free
All Master Certified Technicians
Complimentary car wash with every service
Expansive loaner fleet
Complimentary pick-up and drop-off service
Expanded Service Hours (Mon & Thurs until 8pm; Sat until 4pm; Opens at 7)
Complimentary multi-point inspection on every service
Night Drop-Off
Complimentary snacks available
Online appointment setting. (Schedule a Subaru service appointment)
Complimentary tickets to the Regal Cinemas provided while you wait
The Community Promise
Since moving to Green Ohio in the early 80s, we have been heavily involved in the community, supporting causes such as food drives, pet adoption programs, car shows, kids fishing derby, honoring Green High School top achievers, safety programs, and the Green Kids days. We are also very proud to be apart of these organizations and events:
Have a Heart Do Your Part Radiothon w/ 98.1 WKDD
Akron-Canton Regional Food Bank
Akron Children's Hospital
AdultCare Wellness Health Fair
City of Green Memorial Day Parade
Boston Mills Artfest
Jackson Little League, Green Little League, West Akron Little League
Why Buy at Serra Subaru Akron?
Along with The Serra Experience perks, we strive to deliver high-end customer service every time you visit, and even as you shop online from the comforts of your home. This friendly atmosphere, with pressure-free sales and great deals across the board with all our new Subaru models and a variety of pre-owned cars and SUVs for sale will keep you coming back for more here at our Akron dealership. Come on over today or explore our deals and vehicles for sale online and we'll be happy to get you started on whatever you're looking for.
Learn all about The Serra Experience, the unique promos and benefits that we provide, and the legendary sense of customer service here at Serra Subaru in Akron by coming over today so we can help you out.