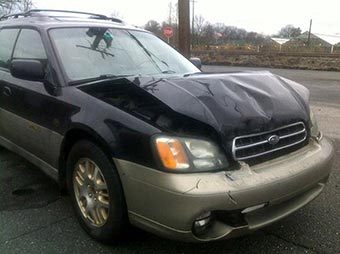 Editor's note: This post was originally published on 9/20/16 and has been updated for accuracy and comprehension.
The warm weather brings an increase in animal activity.
While deer pose the most risk for you as you're cruising the roads, other animals may unceremoniously meet their fate during an encounter with your vehicle.
Here's what you should do if you collide with a deer or other animal.
Stop your vehicle.
Even if another car causes you to swerve and you hit a deer as a result, you should stop the car.
Remain at the scene.
If…
Read More