Editor's note: This post was originally published on 7/26/16 and has been updated for accuracy and comprehension.
Subarus have a great reputation.
Not only are they some of the safest vehicles you could buy, but they're also well known for their longevity.
Did you know that 98% of Subarus sold in the last 10 years are still on the road?
Speaking of a long life, check out this gem.
Spotted in a Denver, Colorado self-service yard, this purple SVX is pretty well-preserved for being 27 years old.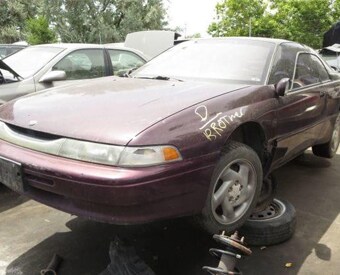 Just look at the side glass! It's impossible…
Read More