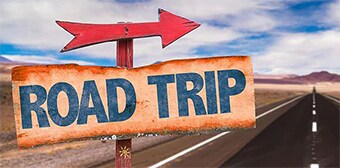 Editor's note: This post was originally published on 8/5/16 and has been updated for accuracy and comprehension.
As summer approaches, there's no better time to hit the road and enjoy some R&R.
You can escape from reality and enjoy the open road, but be sure to make your driving trip a safe, fun event for everyone.
Here's what you can do.
1. Go off-road
Instead of stopping for the standard fast-food fare, try something different.
Give everyone on the trip a chance to choose a new restaurant and be brave to try something outside…
Read More