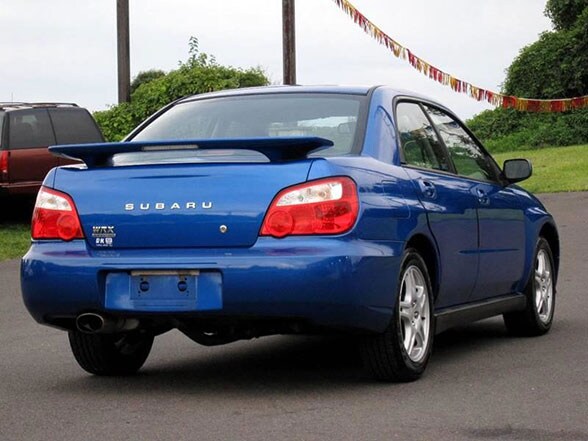 Buying a car is a big deal.
You need to ask the right questions, but what if you don't even know what you don't know?
The last thing you want to do is spend a lot of money and then find out that you missed something important.
Here are some important questions to ask your salesperson when you're car shopping and why they matter.
1. What is the actual cost of the vehicle after fees and licensing are added in?
Your ultimate focus should be on the total cost of the car and not necessarily the monthly payment amounts.
2. What does the warranty cover?
It's important that you know what costs will be your responsibility.

3. Are there any free perks offered, such as free maintenance for a certain amount of time?
Sometimes a dealership will throw in free oil changes, car washes, or detailing for a certain length of time.
4. Has the car ever been damaged?
Cars don't just magically show up on the lot!
Scrapes and dings can happen during transport. Make sure you inspect the car for any mishaps.
5. Can you go for a test drive?
There's a wealth of information to be gained from getting behind the wheel.
No online review can let you feel the comfort of the seats or how the vehicle handles corners.
6. Is this deal the best that the salesperson can give you?
Asking a question like this shows them that you're set on getting the best possible deal and you won't settle for anything less.
7. How does the car make you feel? Happy?
Sometimes you have to compromise on certain features to stick within your budget.
But, don't forget that you're going to be driving this vehicle for a long time to come. Be sure it makes you happy.
8. Are there mandatory "hidden" fees?
Find out exactly what you're paying for.
9. Has the car ever been used as a demo model?
It's good to know if the vehicle has been driven around and by whom.
10. What are the length of the loan and the interest rate?
Understand the terms of the deal you're getting. Make sure it fits into your budget and that you're comfortable with how long you'll be making payments.
A dealer you can trust
At Serra Subaru, we're happy to answer any of the questions you have.
We want you to be satisfied and comfortable with your decisions.
Come and see us today and get behind the wheel of one of the safest vehicles on the market, made with parts manufactured right here in Ohio.