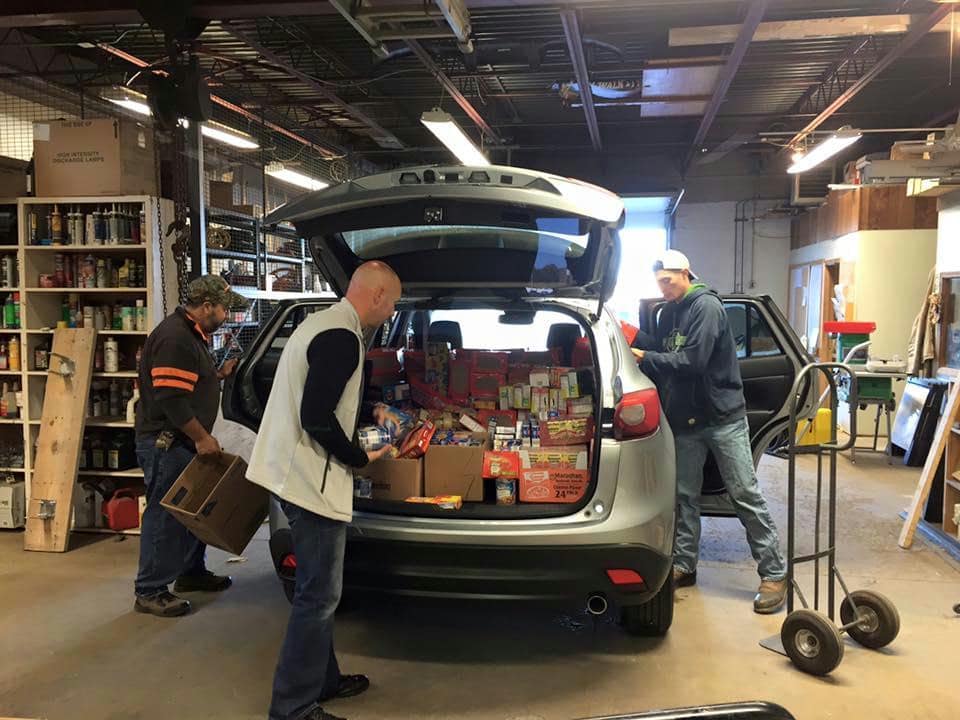 In June of 2015, the Serra Auto Park (formerly Park Auto Group) family had a food drive that was enormously successful.
We were able to present three SUV's full of food during the Green High School boys soccer game on one Saturday evening.
The 180 employees of the former Park Auto Group – and our families – pulled together and gave well over 5,550 of the most-needed food items to children of The Blessings-in-a-Backpack program.
It's been a few years since we had this event, but we continue to pull together, gather our resources and work to conquer childhood hunger. We're passionate that every single child should have enough to eat.
The children of our community have one less worry when the businesses, families, government, and schools show their support in tangible ways.
Our steadfast dedication to local communities
The successful food drive that we participated in back in 2015 is just one example of the way we care for our communities – your communities.
Take a look at some of the other ways we're showing love.
We're proud to support:
Jackson, Green, and West Akron Little Leagues.

The City of Green Memorial Day parade.

Akron Children's Hospital.

Have a Heart Do Your Part Radiothon with 98.1 WKDD.

Akron-Canton Regional Foodbank.

AdultCare Wellness Health Fair.

Boston Mills Artfest.
Serra Subaru cares about YOU
We're committed to giving back to the community, but we're also committed to People Pleasin.'
Stop in at Serra Subaru and see for yourself.
We're happy to answer your questions, accompany you on a test drive, and help you find the SUbaru that suits your unique needs.
And, when you buy a Subaru, you're supporting the local economy because your safety-award-winning vehicle is made with parts manufactured in Ohio.
We're looking forward to seeing you!