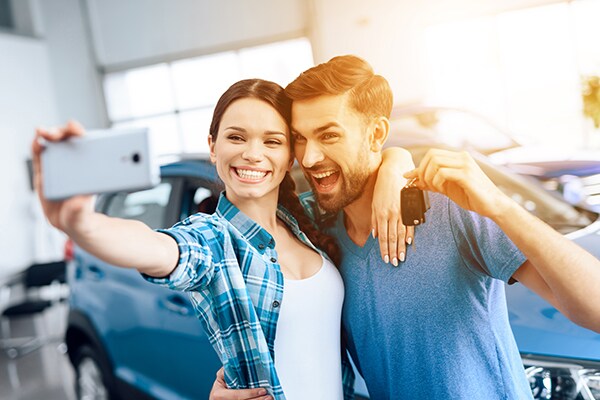 Buying a new car is a big deal.
But it doesn't have to be overwhelming.
All you need is a little help and some planning.
Here are the steps you need to follow to save money on your new vehicle –and reduce the stress and speed up the process.
1. Do your homework
Research different kinds of vehicles and the features they each have to offer.
Dealer websites will give you a ton of information and some will even allow you to "build" a car with all the bells and whistles you care to add.
You can also find out what those added options may end up costing.
2. Get preapproval for financing
Getting preapproved gives you the freedom to shop within your budget.
Compare the dealership's financing to what your lending institution is offering.
You may find that the dealership will give you a better interest rate.
3. Plan for your trade-in
If you have a vehicle to trade in, you'll want to have an idea of the value before you go to the dealership.
Kelley Blue Book's website or Edmunds' are great places to go. They'll ask you questions about your vehicle and give you an estimate of your car's trade-in value.
You'll have to input information like:
Year.

Make.

Model.

Mileage.

Condition of vehicle.
4. Take a test drive
Once you've narrowed down the list of possible contenders, it's time to find dealerships that sell them and take them for a spin.
It's a good idea to make an appointment for a test drive so that a salesperson will be ready and waiting for you.
Don't just drive around the block – you need to experience the car in different kind of situations, like city streets, country roads, and highways.
5. Make a choice and buy
Once you've taken several different cars for a test drive, it's time to decide on the one that best suits your needs.
Plus, you've already been preapproved, so you don't have to worry about financing.
All you have to do is fill out some paperwork and drive your new car off into the sunset.
Consider a Subaru
Follow these tips to make the buying process as quick and easy as possible.
When it's time to buy, why not take the safest brand on the road for a test drive?
Subaru continues to win awards for safety, value retention, and overall quality.
And they're made from parts made right here in Ohio.
Stop at Serra Subaru and let our friendly staff show you what's available.