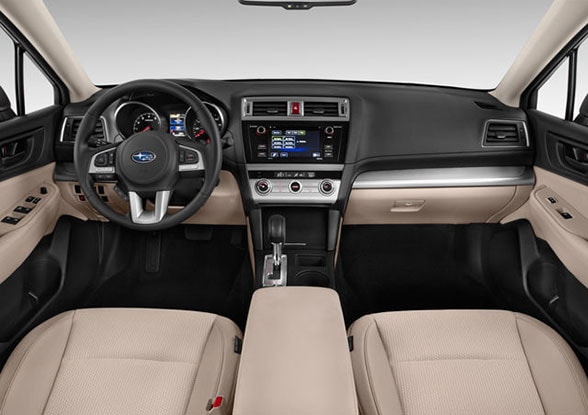 Have you ever thought about how much time you spend in your vehicle?
If you added it up, you may be surprised!
You probably do a whole lot of "living" right in your car.
It doesn't take long for your spotlessly clean vehicle to accumulate some smudges, scrapes, and a fair amount of crumbs.
Here's what you can do to protect your car's interior.
Have a place for trash
Hamburger wrappers and empty water bottles may get tossed around because there's no designated place to put them.
Always have some bags on hand for this purpose.
You may want to get really fancy and install a strategically placed hook to hang a bag. Every couple days, change it out and pat yourself on the bag for being so tidy.
Keep cleaner on hand
Some of the products that are on the market for cleaning your car's interior contain alcohol, which can cause surfaces to dry out and crack.
Make your own solution of soapy water and keep it in a spray bottle in your car, along with a soft cloth.
Whenever you have a few minutes waiting to pick the kids up, pull out your cleaner and rag and go to town on your dash and other surfaces.
This solution can also be handy for cleaning up spills!
If you want your car to always smell delightful, stash a dryer sheet under the seats and change them out periodically.
The weather factor
Sand in summer, snow in winter, and mud in fall and spring can quickly have your vehicle looking grungy.
All weather floor mats may be a great option for you!
One factor that most people don't give too much thought to is the damage that the sun can do to interior elements.
Your vinyl can crack and colors can fade. Consider getting a sun shade to put in your windshield for those bright and sunny days.
It'll also keep your car's interior much cooler.
Keep your vehicle in shape
A car that's clean on the inside usually belongs to a person who pays attention to the maintenance of the entire vehicle.
Preventive care will ensure that your car is a nice place to spend a significant amount of time in, as well as saving you money on repairs and keeping your car's resale value up.
Come see us at Park Subaru and check out our newest models!
You'll also be supporting local jobs – some of your new Subaru's parts are made right here in Ohio!