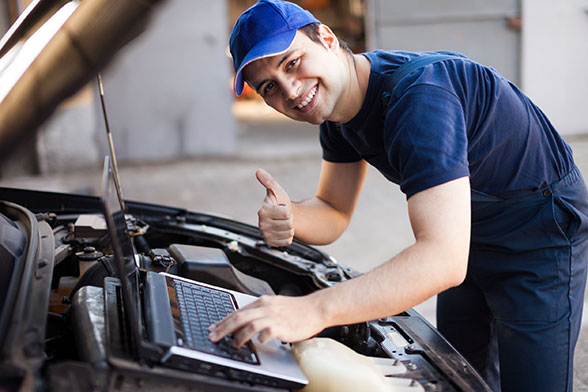 Finding a good mechanic is a little bit like finding a good doctor.
Sometimes you just click, and other times, you know it's not going to be a match.
While the health of your car isn't as important as your physical health, you still don't want just anyone under your hood.
Trial and error isn't the most cost-effective method, so what can you do to find a mechanic who's a good fit?
Find one who knows your brand
Many mechanics specialize in a certain make of vehicle. The advantage here is that they will be well-versed in the latest training and equipment for your specific car. This is also the reason that using your dealer makes sense.
Get recommendations
Ask around. Your family and friends will be happy to share their experiences – both good and bad! You can trust their opinions because they don't have anything to gain by sending you to their mechanic or from steering you clear on another one.
Use the web
You can find information and reviews for local mechanics easily on the internet. See what other consumers have to say about their experience at the shop, and see how many people would return to the same place for future work.
Give them a try
Once you've narrowed down your list to one or two places, try them out for some simple maintenance, like an oil change, to see what you think. You'll get a feel for their customer service and how efficient they are. Sometimes that's all it takes to tell if they're the kind of place you're looking for.
If you need routine maintenance or any other work done on your Subaru, give us a call! Our
Park Subaru mechanics
can be trusted to care for your vehicle!