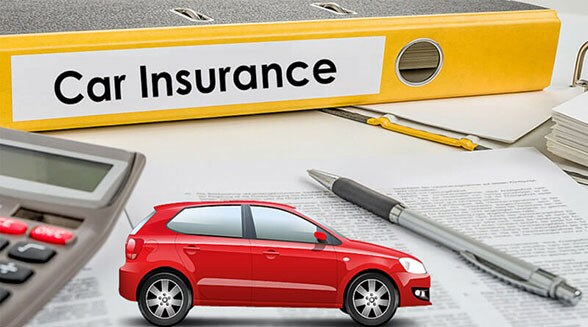 In combination, these two types of automobile insurance provide protection if your vehicle gets damaged.
The differences are in the types of damage that they cover.
Let's take a closer look at each of them.
Collision Insurance
Collision insurance is for the repair or replacement of your damaged vehicle as a result of an accident.
It's different from liability insurance, which covers damage to another person's vehicle.
Here are some specific examples of situations that collision insurance would cover:
Your car hits a stationary object such as a tree or a wall.
Your car is in a collision with another vehicle.
Your car rolls.
You hit a pothole that causes damage to your car.

Comprehensive Insurance
This coverage is for damage caused by incidents other than accidents.
For example, events such as theft, vandalism, and hail.
Here are a few more examples of scenarios that could befall your vehicle that would be covered by your comprehensive insurance:
Something falls onto your car.
A deer or another animal hits your car.
Your vehicle is damaged as a result of a natural disaster or a fire.
Your car is stolen or is vandalized.

In many cases, comprehensive insurance covers situations that collision insurance doesn't cover, which is why bundling the two can provide adequate coverage for nearly anything that life throws at you – or your vehicle!
You may wonder if you actually need both kinds of coverage, however.
Questions to ask
To determine if you do need both types of coverage, ask yourself these questions:
? How much is your car worth? If your car is newer and/or has a high value, you need both kinds of coverage.
? How often and how far do you drive your vehicle? The more you drive, the greater your chances of having an accident of some sort.
? How big is your savings account? Do you have enough money to cover damage or to replace your car, if necessary?
Evaluate your situation to decide if you need to have collision and comprehensive insurance and be sure you save as much as possible.
At Park Subaru, we can introduce you to one of our top-rated-safety models that can reduce your chances of a collision and give you peace of mind!
Give us a call for a test drive today!